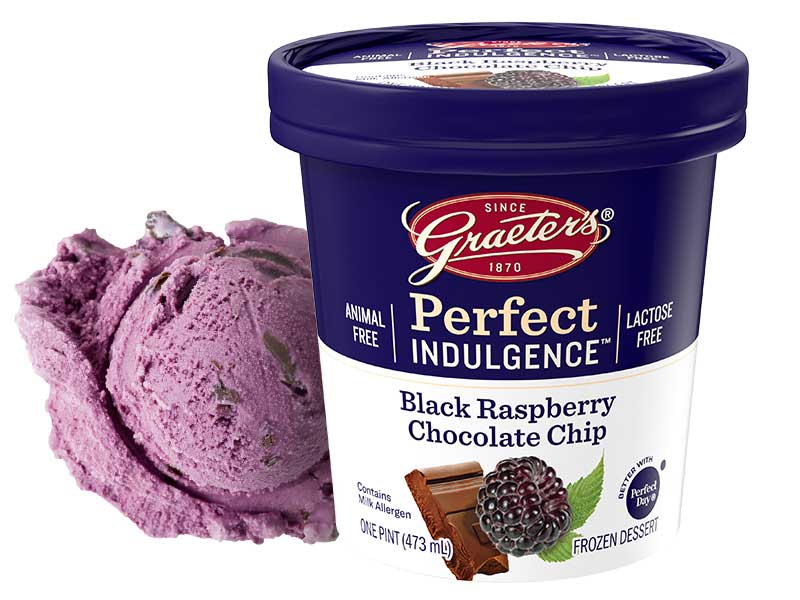 Perfect Indulgence® Animal-Free Dairy
Black Raspberry Chocolate Chip
Dairy free chunks of chocolate mixed in creamy black raspberry frozen dessert.
After 150 years of making the most irresistible ice cream you'll ever taste, the Graeter family is finally able to bring the same level of indulgence to a animal-free, lactose-free dessert. Using our signature small-batch, French Pot freezers, we handcraft Perfect Indulgence in the same way we make our craft ice cream.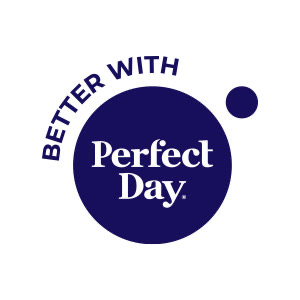 What is Animal-Free Dairy?
Graeter's has partnered with Perfect Day to utilize their animal-free proteins in our ice cream. Rather than the traditional dairy from cows or other animals, these proteins come from a process utilizing micro-flora fermentation. It's still dairy, it's just animal-free.
While Perfect Indulgence is vegan and lactose-free, the animal-free dairy proteins that are produced still contain certain "milk allergens" and those with sensitivity to other dairy should read the ingredient panel closely.
For more information on Perfect Day Foods process, please visit www.perfectdayfoods.com
What Makes Perfect Indulgence Different?
Because Perfect Day's animal-free dairy proteins are identical to those found in cow's milk, they deliver the same creamy, melty, silky taste and texture of conventional dairy that plant-based alternatives just can't match.
Learn more at www.perfectdayfoods.com
Who Is Perfect Day?
Perfect Day invented the world's first process to make real milk proteins—whey and casein—without animals, so you can enjoy the real taste, texture, and nutrition of dairy without compromise. Perfect Day's animal-free whey protein has the same nutritional profile and culinary functionality as whey protein from cow's milk, but it's vegan; free from lactose, cholesterol, and hormones; and has a smaller environmental footprint than conventional whey protein isolate. This makes Perfect Day's ingredient ideal for providing a rich, creamy, smooth, and indulgent eating experience that enabled us to make a vegan Graeter's every bit as irresistible as our gourmet ice cream.