Join Sweet Rewards
For Ice Cream App Deals
And Convenient Ordering
Save On Corporate Gifts
of 25 or More Shipments
We have new limited edition flavors throughout the year and guarantee frozen delivery to anywhere in the U.S.
Elena's Blueberry Pie
Blueberry ice cream with real blueberries and crunchy pie pieces.
Midnight Snack
Malt flavored ice cream with chocolate covered pretzels, mini peanut butter cups, and brownies.
A Portion Of Proceeds Of Elena's Blueberry Pie Flavor Is Donated To The Cure Starts Now
Featuring Elena's Blueberry Pie and 5 other warrior favorite flavors; 25% of each pack shipped will be donated.
Elena's Blueberry Pie ice cream topped with peanut butter and strawberry topping, whipped cream, and a cherry.
JOIN THE CAUSE SEPTEMBER 8TH - 18TH
Inspired by the story of Elena Desserich, Graeter's formed a partnership with The Cure Starts Now - the international charity originally founded in her honor - to help raise awareness and much needed funding for pediatric cancer research.
More Ways To Get Involved
Featured In Our Neighborhood Stores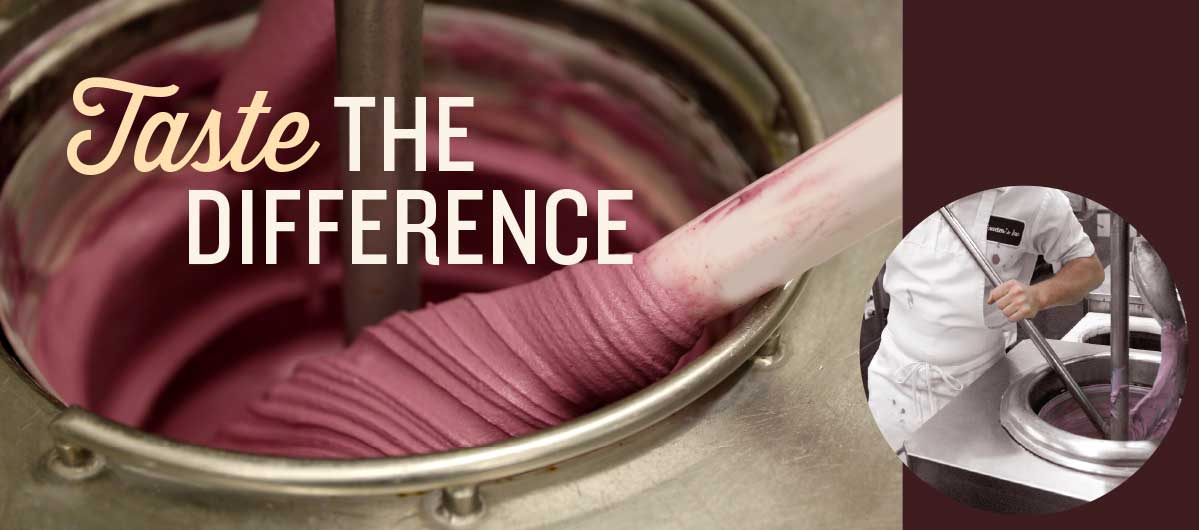 The French Pot Process
Graeter's is the last small batch ice cream maker still dedicated to this time-honored process; making our ice cream 2½ gallons at a time.