Join Sweet Rewards
for National Ice Cream
Month App Deals!
Save On Corporate Gifts
of 25 or More Shipments
We have new limited edition flavors throughout the year and guarantee frozen delivery to anywhere in the U.S.
Dragon Fruit Sorbet
An exotic, sweet, and vibrant sorbet using tropical Dragon Fruit puree.
Midnight Snack
Malt flavored ice cream with chocolate covered pretzels, mini peanut butter cups, and brownies.
Featured In Our Neighborhood Stores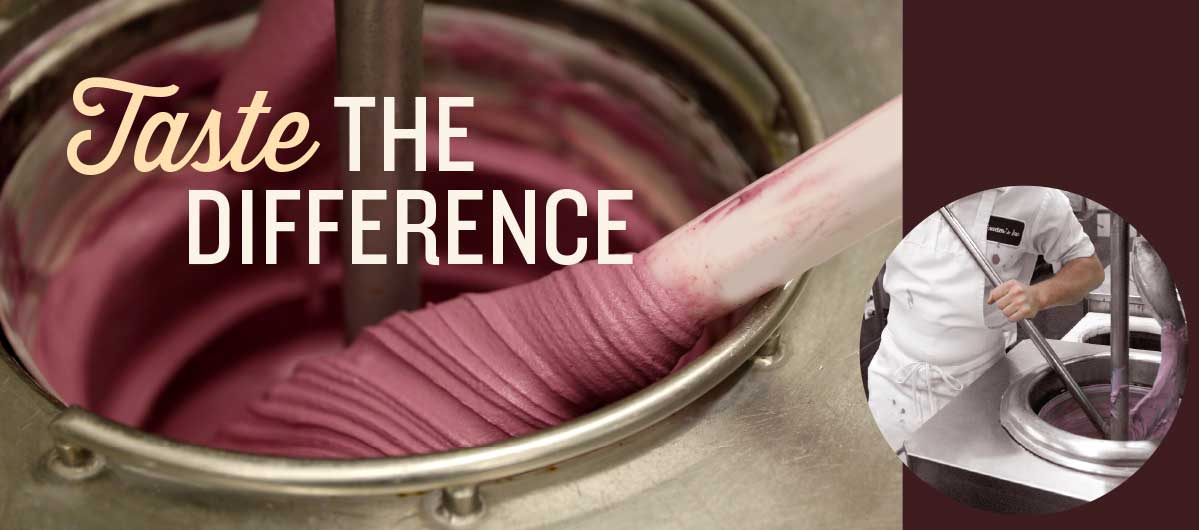 The French Pot Process
Graeter's is the last small batch ice cream maker still dedicated to this time-honored process; making our ice cream 2½ gallons at a time.