2022 Seasonal Ice Cream Flavor Calendar
Our seasonal handcrafted ice cream and sorbets are only available during select times of the year. Order ice cream online or pick up at your favorite Graeter's retail store. To get the flavors available at your local Graeter's location, please contact our scoop shop directly. Only select seasonals are available in grocery stores in limited locations and chains.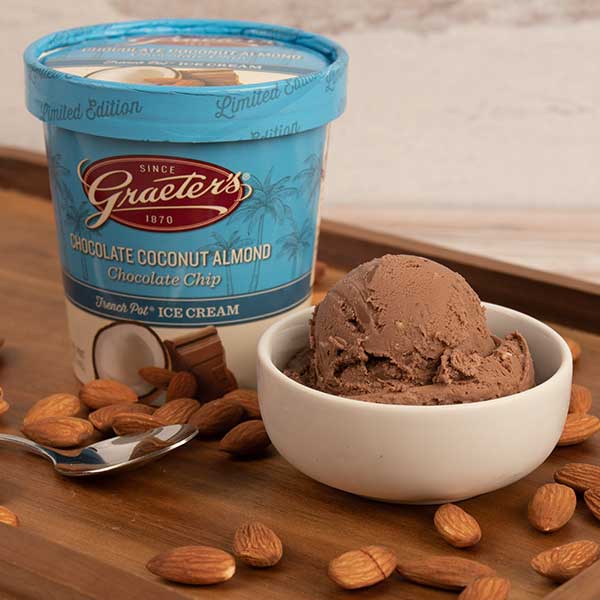 Chocolate Coconut Almond Chocolate

Chip
Treat yourself to mouth-watering of grated coconut and crisp almonds mixed into our chocolate ice cream, made perfect with the addition of our gourmet milk chocolate chips!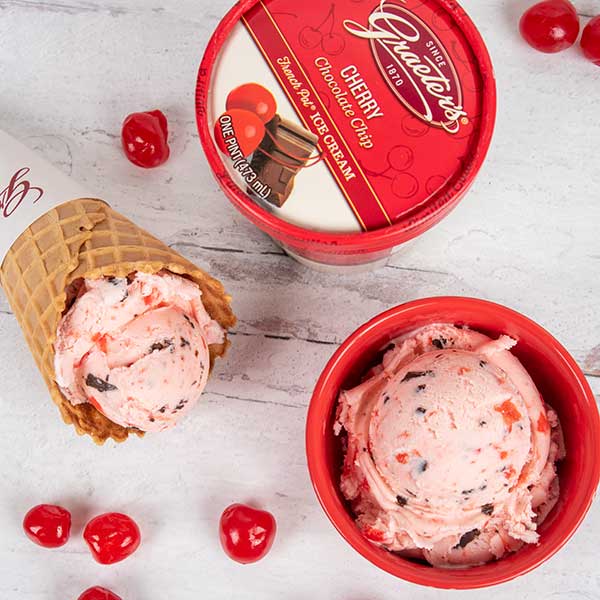 Cherry Chocolate Chip
February
Like a frozen cherry cordial, this treat has bright maraschino cherries and our signature chocolate chips!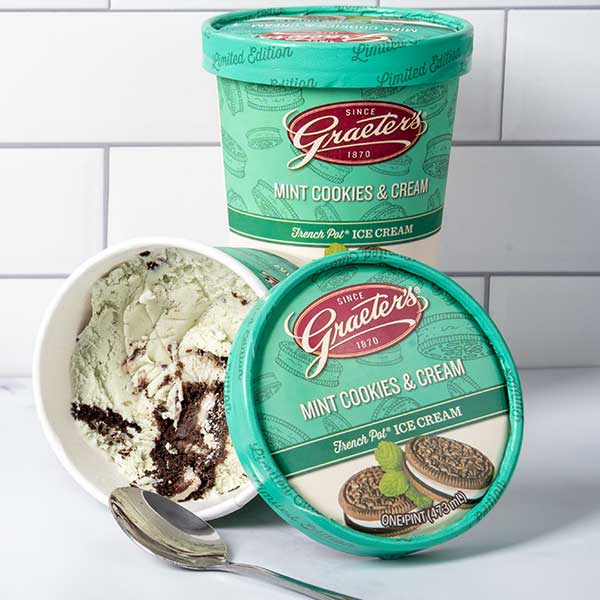 Mint Cookies & Cream
March
Chill out with our classic minty flavor, paired with an Oreo® cookie crunch!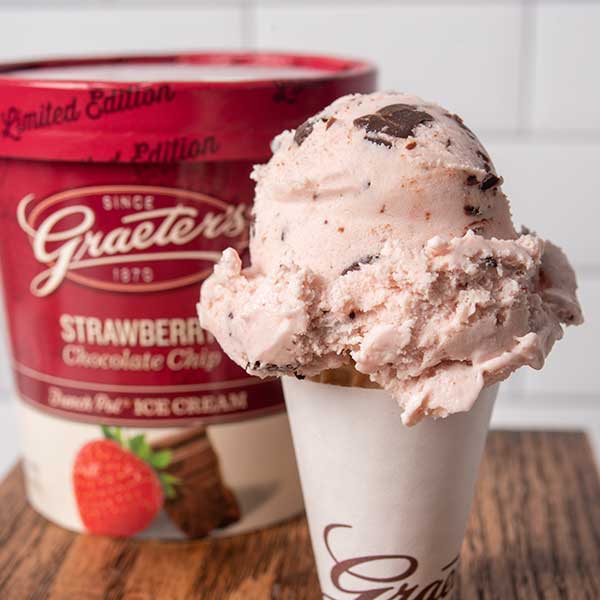 Strawberry Chocolate Chip
April - May
Dip into this classic pairing of ripe red strawberries and decadent dark chocolate!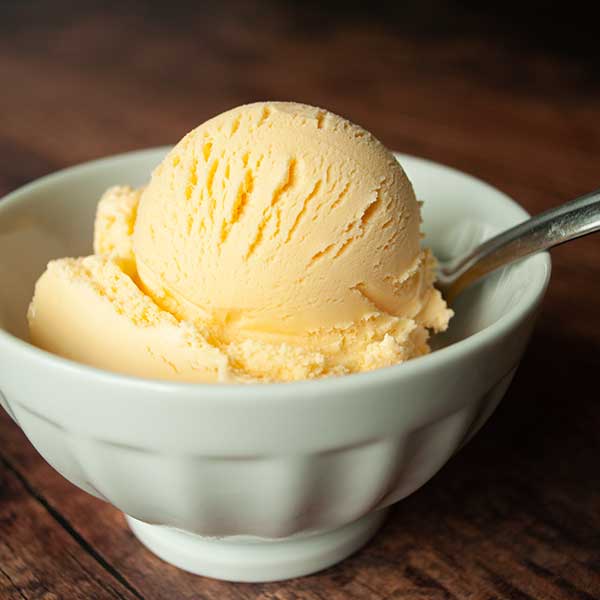 Orange & Cream
May
Bring back your childhood summer with a nostalgic burst of orange and cream!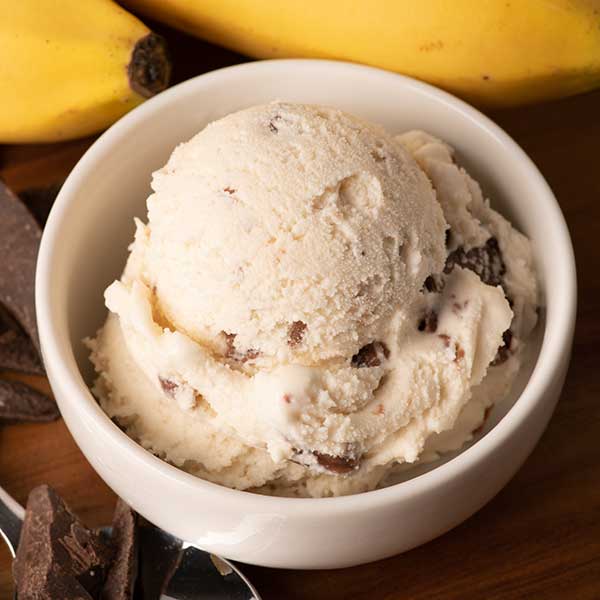 Banana Chocolate Chip
June
Perfectly ripened bananas and our signature milk chocolate chips are combined to create the ultimate chocolate covered banana.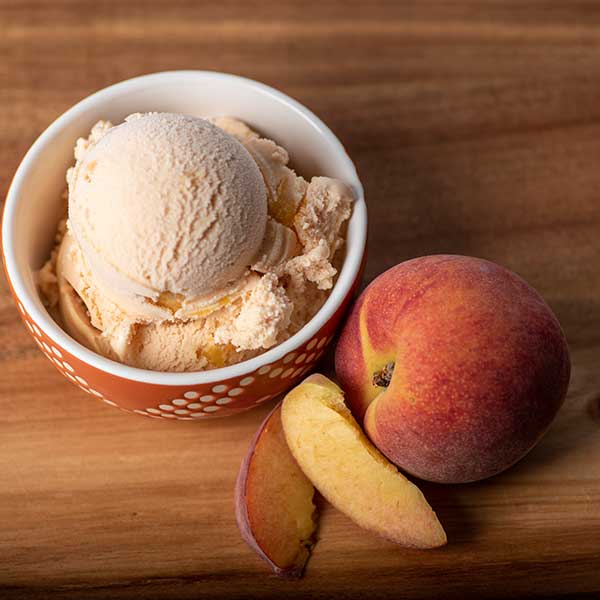 Peach
June - July
Sit on the porch and enjoy the summer heat with our sweet and cool Peach, a classic of any backyard.
Key Lime Pie
July
Our rich ice cream base flavored with real key lime juice and crunchy graham crust pieces brings a refreshing key lime pie taste.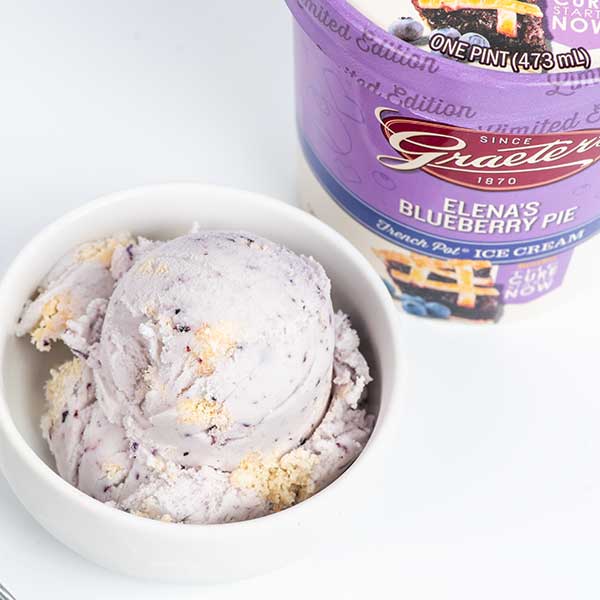 Elena's Blueberry Pie
September
Real blueberries and crunchy pie crust pieces come together in this incredible flavor. A portion of proceeds go to The Cure Starts Now Foundation.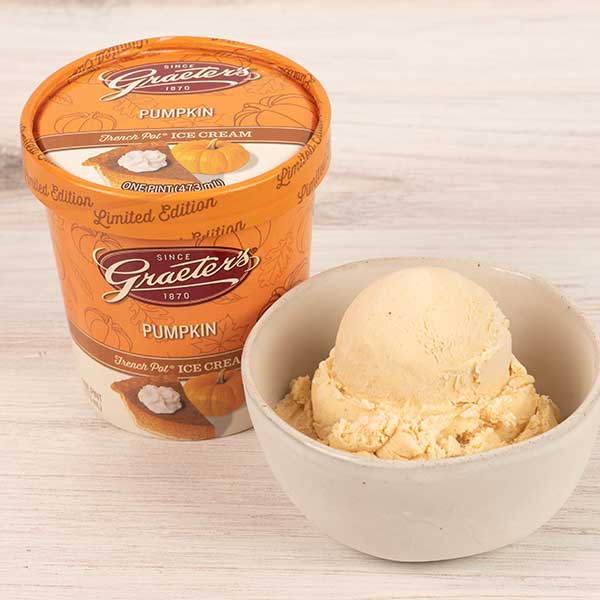 Pumpkin
Late September - October
A traditional taste for the finishing touch of any autumn dinner, our Pumpkin ice cream rivals grandma's pie.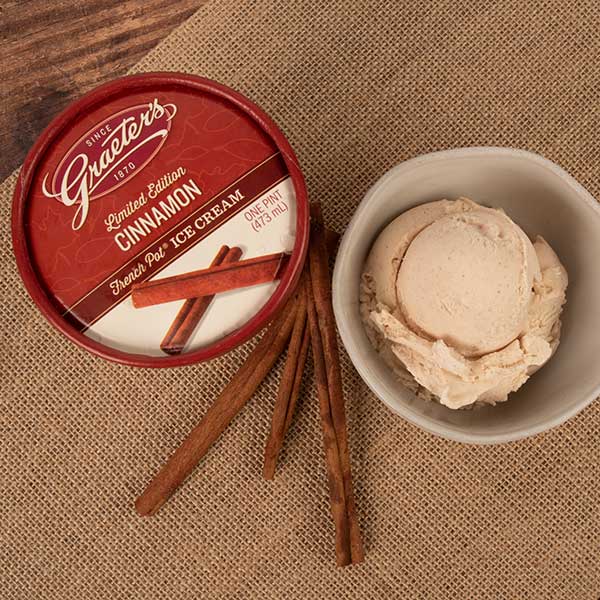 Cinnamon
October - November
Our unique blend of cinnamon spice and sweet cream is a frozen celebration by itself or paired with any dessert.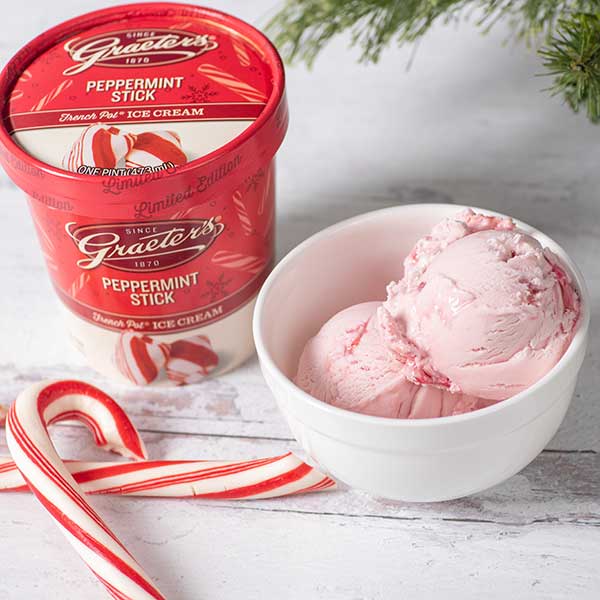 Pepperment Stick
Late November - December
Pure peppermint oil along with peppermint candy pillows bring this holiday flavor to life.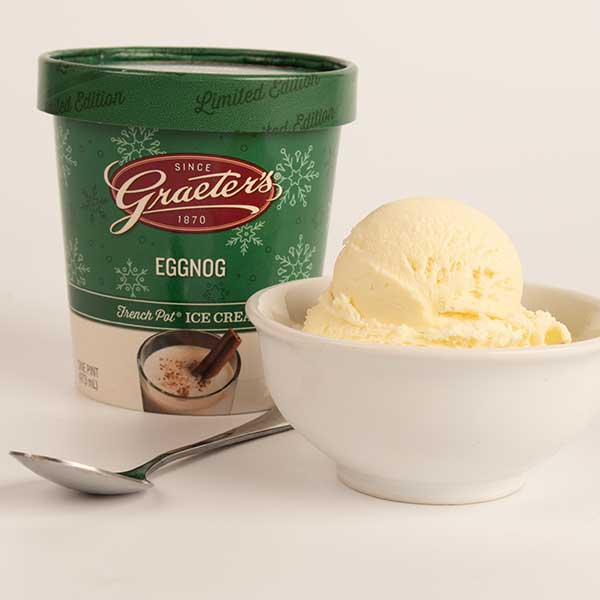 Eggnog
December
Holiday flavors come through in this blend of eggs, rum, and nutmeg.