Ice Cream By The Season
We feel ice cream should be enjoyed all year round, but some ice creams are better suited for individual seasons. You can only get these flavors in their designated months. Here is a look at our limited seasonal calendar offerings.
To get the flavors available at your local Graeter's location, please contact our scoop shop directly. Only select seasonals are available in grocery stores in limited locations and chains.
Summer Ice Cream Flavors
Summer is a time for family and fun. Nothing is better than getting cold ice cream with your loved ones in the hot summer. Our summer ice cream flavors are crafted to taste like the spirit of summer.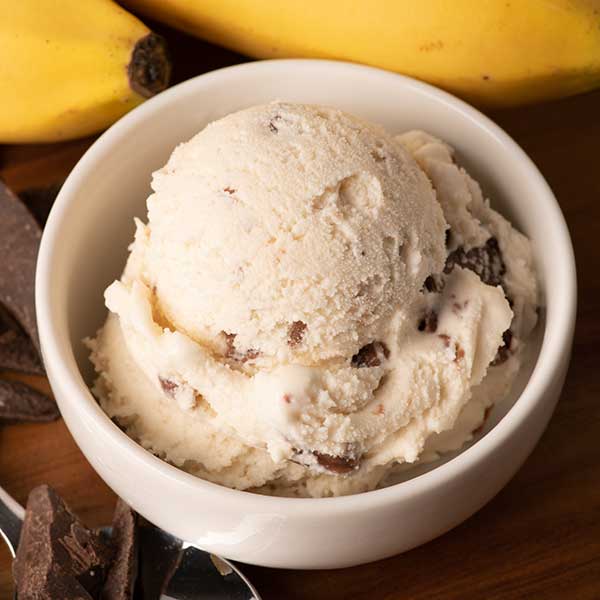 June
Banana Chocolate Chip
One of Graeter's flavor of the month ice creams celebrates the end of spring and the beginning of summer. Our Banana Chocolate Chip features perfectly ripened bananas and our signature milk chocolate chips are combined to create the ultimate chocolate covered banana.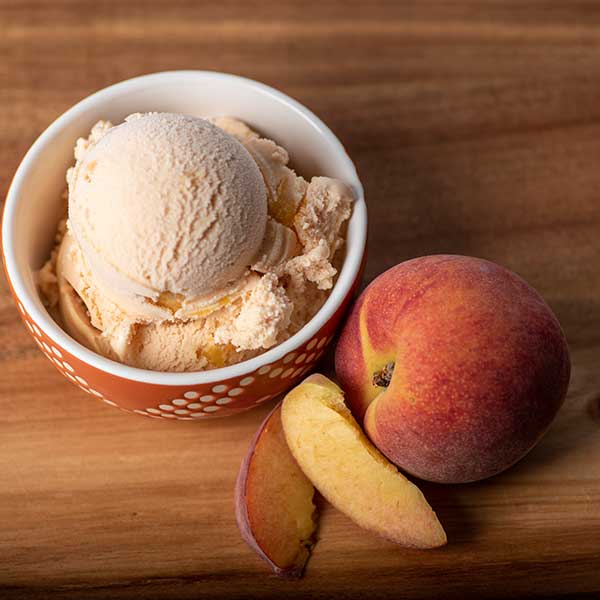 June - July
Peach
The ultimate summer flavor is peach, so beat the heat with our Peach ice cream. It is a sweet and cool combination of peaches and cream.
July
Strawberry Sorbet
A refreshing treat to help cool down the hot summer nights. Our Strawberry sorbet is simple and sweet bursting with full flavored strawberries from the Pacific Northwest.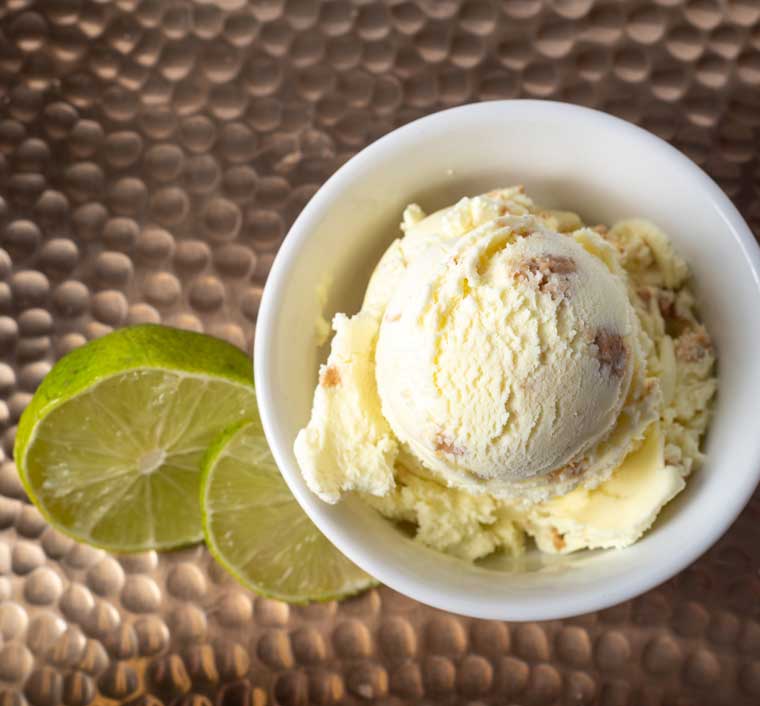 August
Key Lime Pie
What better flavor to highlight the height of summer than Key Lime Pie. This cool citrusy treat represents everything we love about the middle of summer. Our rich ice cream base flavored with real key lime juice and crunchy graham crust pieces brings a refreshing key lime pie taste.
Fall Ice Cream Flavors
You may not think of ice cream in the fall now, but our fall ice cream flavors will change your mind.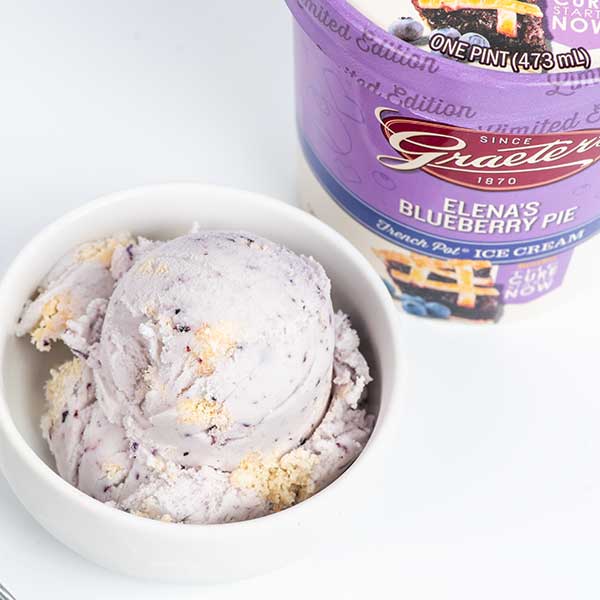 September
Elena's Blueberry Pie
Our Elena's Blueberry Pie holds a special place in our lineup. A portion of this flavors proceeds go to The Cure Starts Now Foundation. Elena's Blueberry Pie combinesthe rich taste of pie crust with blueberries in this ice cream.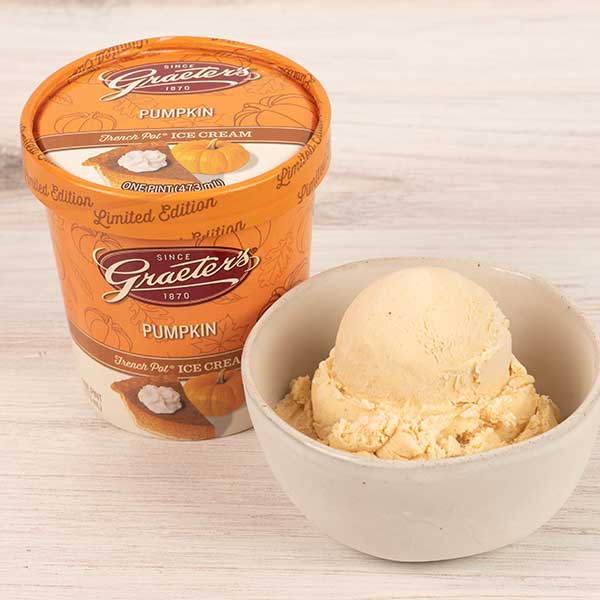 Late September - October
Pumpkin
As people start preparing for Halloween, we offer the warm flavor of Pumpkin ice cream. A traditional taste for the finishing touch of any autumn dinner, our ice cream rivals grandma's pie.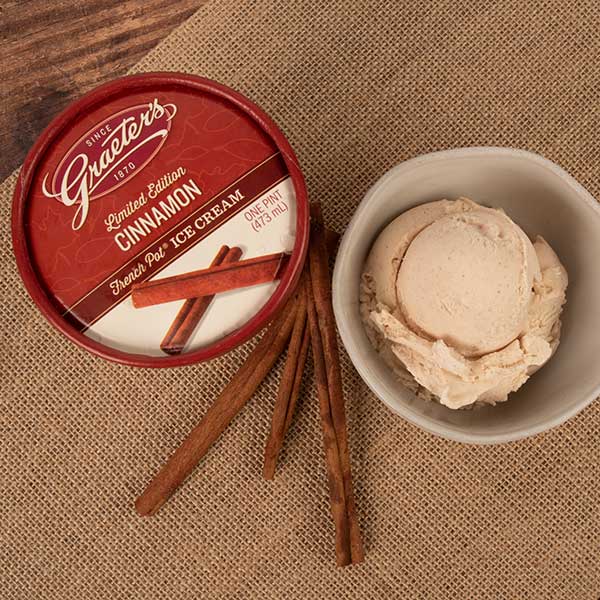 October - November
Cinnamon
Nothing says the beginning of the holidays like cinnamon. Our Cinnamon ice cream is a unique blend of cinnamon spice and sweet cream is a frozen celebration by itself or paired with any dessert.
Winter Ice Cream Flavors
Proving any season is great for ice cream, our winter offerings are perfect for the colder months.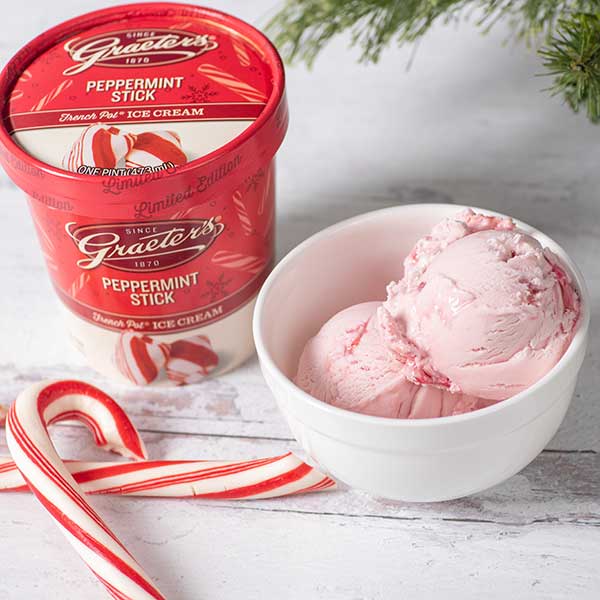 Late November - December
Peppermint Stick
November and December bring more of the holiday flavors. What complements Christmas and Thanksgiving better than Peppermint ice cream. Made with pure peppermint oil along with peppermint candy pillows bring this holiday flavor to life.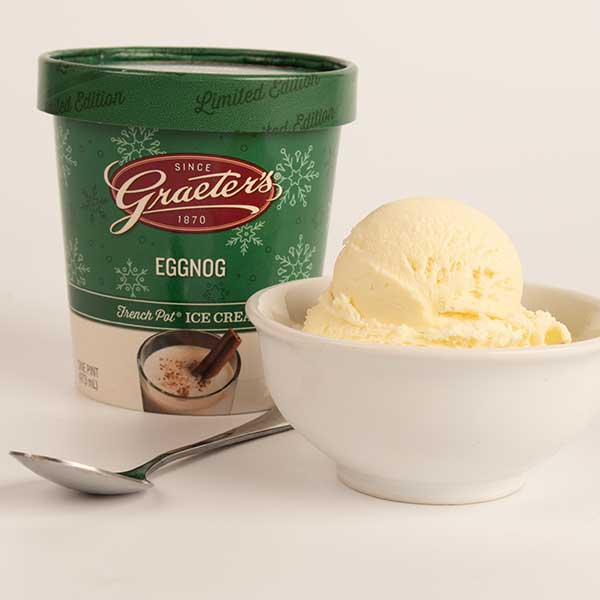 December
Eggnog
Eggnog is a favorite December treat. What can be better than Eggnog Ice Cream for Christmas? This holiday ice cream is a great addition to your celebration as our holiday flavors come through in this blend of eggs, rum, and nutmeg.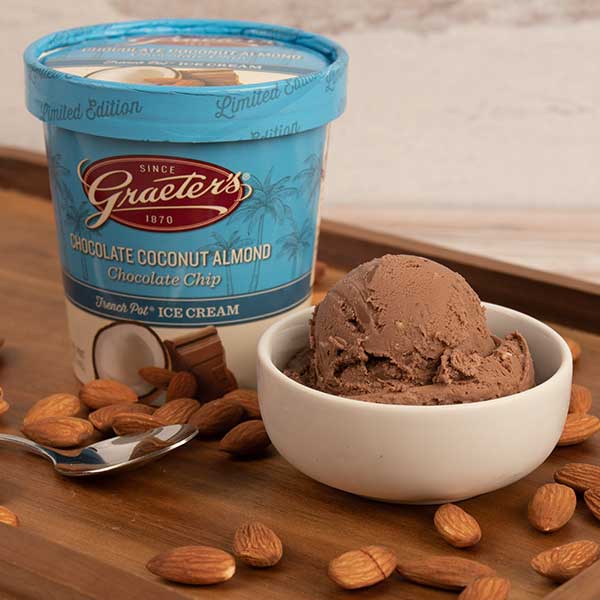 January - February
Chocolate Coconut Almond Chocolate Chip
With dreams of spring just around the corner, our Chocolate Almond Chocolate Chip ice cream is sure to make you dream of warmer months. Treat yourself to mouth-watering of grated coconut and crisp almonds mixed into our chocolate ice cream, made perfect with the addition of our gourmet milk chocolate chips!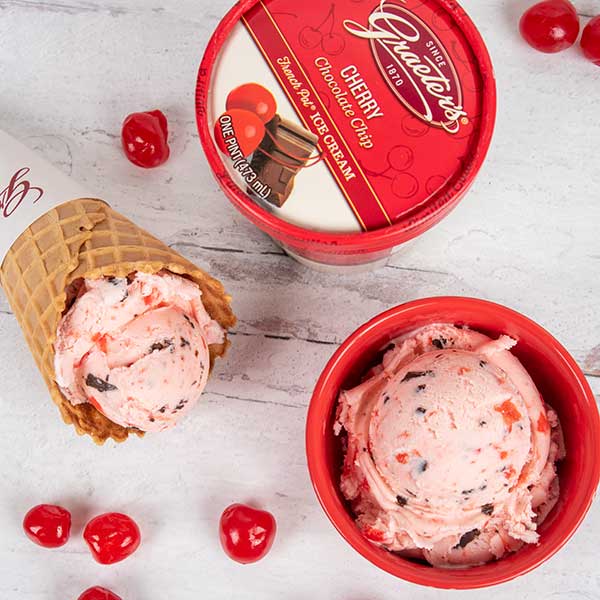 February
Cherry Chocolate Chip
A favorite on our seasonal calendar, Cherry Chocolate Chip ice cream is definitely a valentine you won't soon forget. Like a frozen cherry cordial, this treat has bright maraschino cherries and our signature chocolate chips!
Spring Ice Cream Flavors
When you think of spring, you probably think of bright and refreshing flavors. These spring flavors will not disappoint you.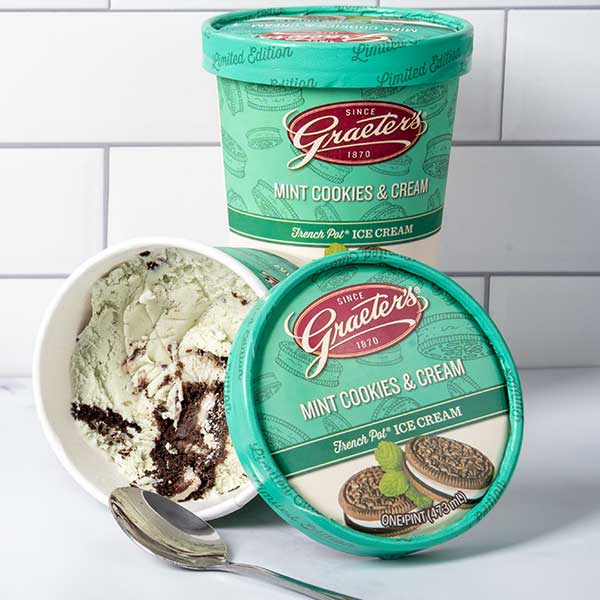 March
Mint Cookies & Cream
The beginning of spring is a great time to chill with our Mint Cookies and Cream ice cream. Our classic minty flavor, paired with an Oreo® cookie crunch will prepare you for the warmer months.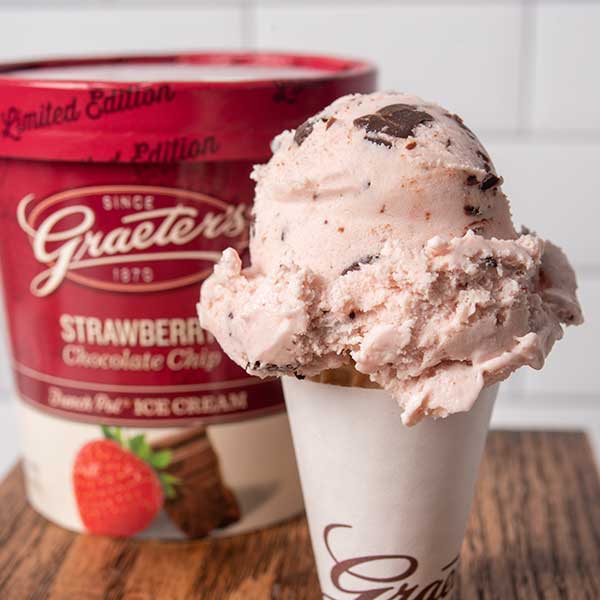 April - May
Strawberry Chocolate Chip
Strawberries in spring are always perfect. So this Strawberry Chocolate Chip ice cream clearly indicates that summer is coming. The ripe strawberries pair perfectly with the dark chocolate chips.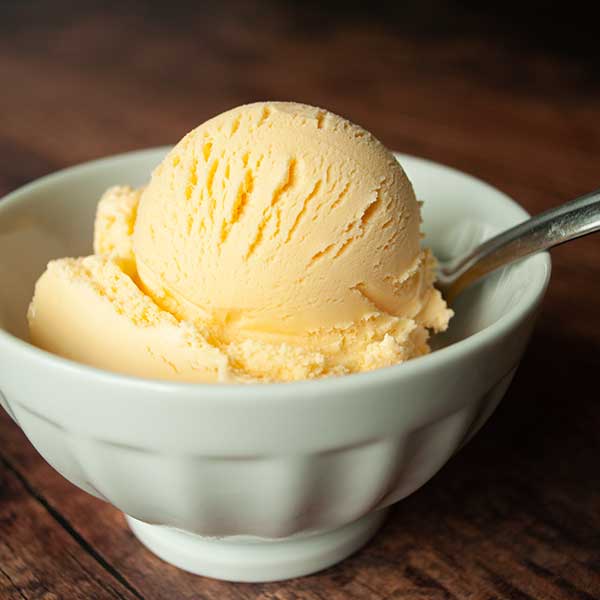 May
Orange & Cream
The beginning of warm months go hand in hand with oranges and cream. This perfect combination is represented by our Orange and Cream flavor ice cream. Bring back your childhood summer with a nostalgic burst flavor!
Our ice cream seasonal calendar is certain to please you no matter what month or season. Remember, you can only get these flavors in their designated months. Pick up your limited-time ice creams today.