Eat Your Cake and Ice Cream Too
Our cakes are crafted with freshly baked yellow or chocolate 8" round cakes sandwiched with over a pound of irresistible Graeter's ice cream. Each cake is finished with an indulgent layer of homemade toppings and surrounded by gourmet frosting. With signature designs like Black Raspberry Chocolate Bliss or Cookie Dough Delight, our cakes satisfy the sweet tooth of any age. Buy one for a toddler's smash cake party or for a couple's 50th anniversary. These cakes elevate every occasion.
Grab An Ice Cream Pie
While you can easily grab a pint to eat your apple pie with ice cream, our ice cream pies are simply divine. Each pie is made with almost two pounds of delicious ice cream encased in a yummy 9-inch chocolate graham cookie crust. Homemade toppings are artfully sprinkled atop each pie and our gourmet frosting is carefully dolloped on top. Each pie serves between 10 to 12 people depending on the slice size.
Pick one up today at one of Graeter's many retail locations! Availability may vary by location.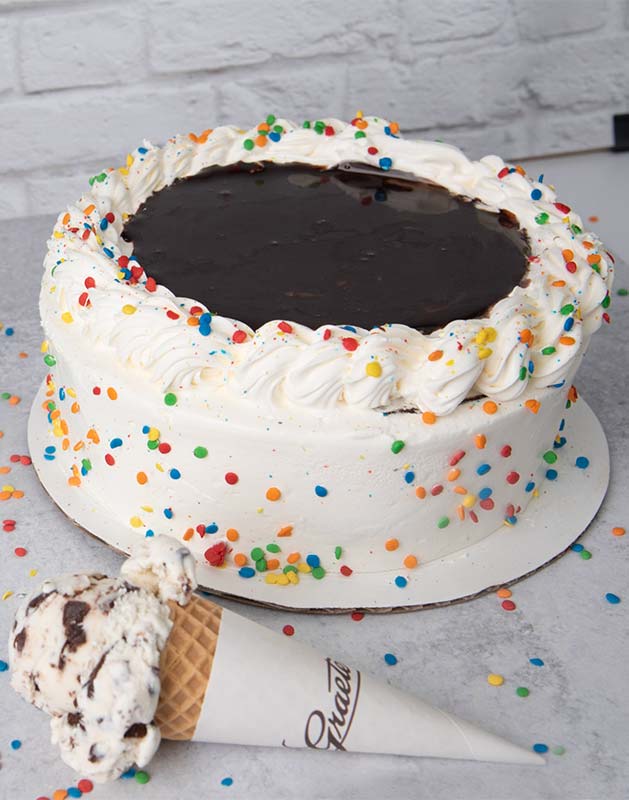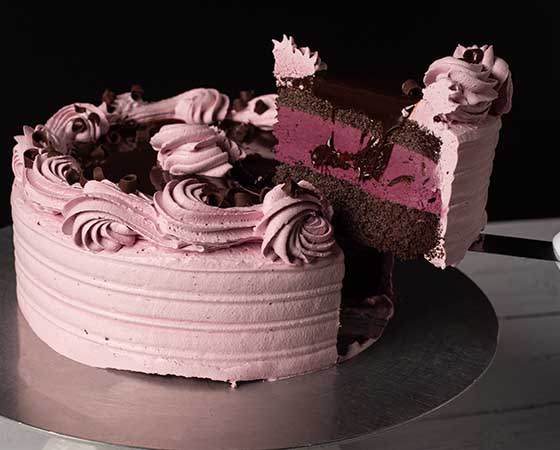 Perfect Slice Serving Tips
- Each cake or pie will serve around 12 people, depending on slice size.
- Thaw in refrigerator for 40-45 mins. prior to serving. This will allow cake to moisten and ice cream to soften.
- When cutting, remove cake from plastic tray and place on solid cutting surface. Heat large kitchen knife under hot water. Wipe blade dry between cuts.
- Once finished, put leftovers back on tray with dome securely tightened and return to freezer. For best taste consume leftovers within a week.
Taste the Graeter's Difference
Family is the heart of our company. Our cakes and pies allow us to become a part of your family. These carefully crafted dessert centerpieces are made with the same attention and detail we give to each pint of ice cream. Mark every occasion, holiday, and birthday with a Graeter's ice cream pie. We would love to be a part of your home and tradition for many generations to come.