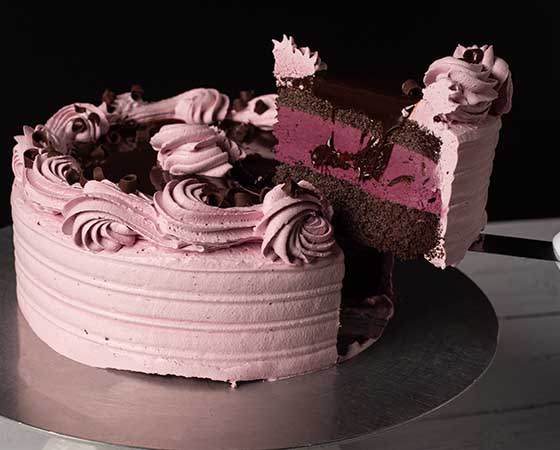 Perfect Slice Serving Tips
- Each cake or pie will serve around 12 people, depending on slice size.
- Thaw in refrigerator for 40-45 mins. prior to serving. This will allow cake to moisten and ice cream to soften.
- When cutting, remove cake from plastic tray and place on solid cutting surface. Heat large kitchen knife under hot water. Wipe blade dry between cuts.
- Once finished, put leftovers back on tray with dome securely tightened and return to freezer. For best taste consume leftovers within a week.