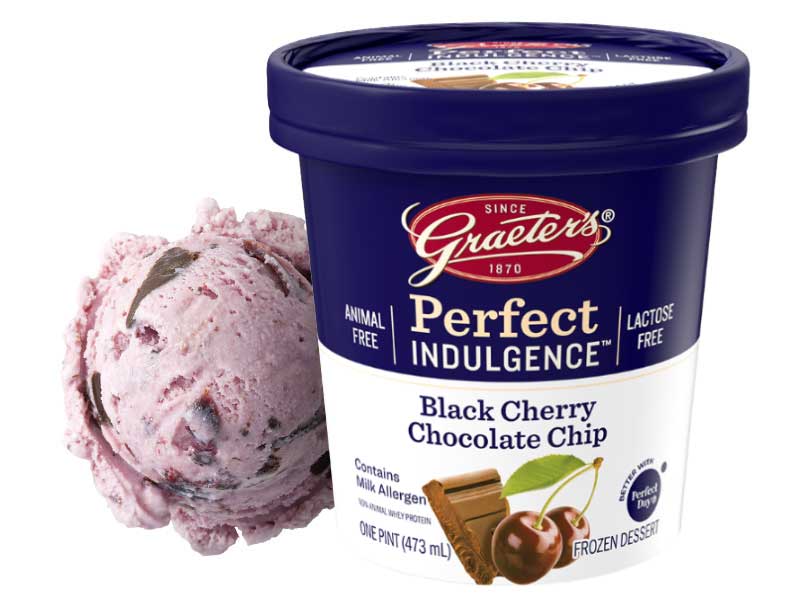 Perfect Indulgence® Animal-Free Dairy
Black Cherry Chocolate Chip
Lucious black cherries and gourmet dark chocolate chips.
After 150 years of making the most irresistible ice cream you'll ever taste, the Graeter family is finally able to bring the same level of indulgence to a vegan, lactose-free dessert. Using our signature small-batch, French Pot freezers, we handcraft Perfect Indulgence in the same way we make our craft ice cream.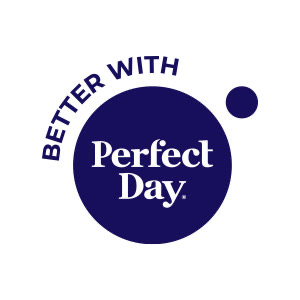 Graeter's has partnered with Perfect Day® to utilize their animal-free dairy proteins in Perfect Indulgence™. Rather than the traditional dairy from cows or other animals, these proteins come from a process utilizing micro-flora fermentation. It's still dairy, it's just animal-free.
While Perfect Indulgence® is lactose-free, the animal-free dairy proteins that are produced still contain certain "milk allergens" and those with sensitivity to other dairy should read the ingredient panel closely.
For more information on Perfect Day Foods process, please visit www.perfectdayfoods.com