2023 Dog Friendly Summer Events, Graeter's Dog's Night Out
Kick off summer with your furry friend at select Graeter's Ice Cream locations for our Dog's Night Out Events. Our tasty, dog events are happening the first Thursday of every month (April - September 2023) from 6:00 pm - 9:00 pm outside select Graeter's Ice Cream stores. Your pup will receive a free frozen treat from Dogster™ while supplies last. We hope to see all your furry friends soon!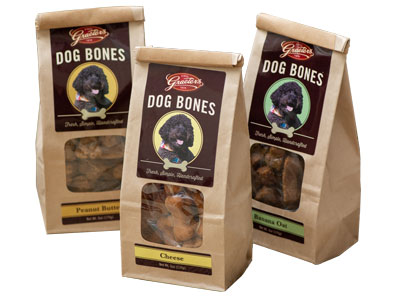 Brewhaus® Dog Bones
A not-for-profit company that provides vocational training and employment to young adults with disabilities. Brewhaus Dog Bones are handcrafted, small batch, oven baked treats made from whole grains that your dog will love!
Dogsters® Frozen Dog Treats
These frozen treats are formulated to taste as good to your dog as ice cream. Low in fat, they contain no artificial flavors or colors. The perfect treat to cool down a hot pup!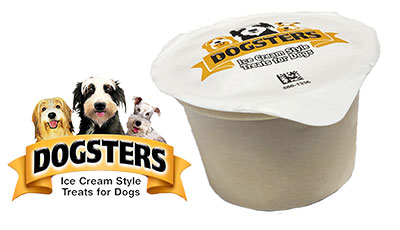 Event Name: Graeter's Dog's Night Out Event
Dates:
April 6, 2023
May 4, 2023
June 1, 2023
July 6, 2023
August 3, 2023
September 7, 2023
Time: 6:00pm - 9:00pm EST
Participating Dayton Locations:
Graeter's Beavercreek, 2330-A N. Fairfield Road, Beavercreek, Ohio 45431
Graeter's Centerville, 2 N. Main Street, Centerville, Ohio 45459
Participating Cincinnati Locations:
Graeter's Cherry Grove, 8533 Beechmont Avenue, Cincinnati, Ohio 45255
Graeter's Clifton, 332 Ludlow Avenue, Cincinnati, Ohio 45220
Graeter's Deerfield, 5076 Natorp Blvd, Cincinnati, Ohio 45040
Graeter's Fort Thomas, 1409 N. Grand Avenue, Fort Thomas, Kentucky 41071
Graeter's Fort Mitchell, 301 Buttermilk Pk, Fort Mitchell, Kentucky 41017
Graeter's Harrison Greene, 5649 Harrison Avenue, Cincinnati, Ohio 45248
Graeter's Hyde Park Square, 2704 Erie Avenue, Cincinnati, Ohio 45208
Graeter's Kenwood, 8167 Montgomery Road, Cincinnati, Ohio 45236
Graeter's Liberty Way, 7121 Foundry Row, Libery Township, Ohio 45069
Graeter's Loveland, 110 S. 2nd. Street, Loveland, Ohio 45140
Graeter's Mariemont Square, 6918 Wooster Pk, Cincinnati, Ohio 45227
Graeter's Northgate, 9356 Colerain Avenue, Cincinnati, Ohio 45251
Graeter's Springdale, 11511 Princeton Road, Cincinnati, Ohio 45246
Graeter's Taylor Mill, 5118 Taylor Mill Drive, Taylor Mill, Kentucky 41015
Graeter's West Chester, 7651 Cox Lane, Cincinnati, Ohio 45069
Graeter's Western Hills, 3301 Westbourne Drive, Cincinnati, Ohio 45248
Participating Columbus Locations:
Graeter's Bethel, 2136 Bethel Road, Columbus, Ohio 43220
Graeter's Bexley, 2282 E. Main Street, Bexley, Ohio 43209
Graeter's Dublin, 6255 Frantz Road, Columbus, Ohio 43017
Graeter's Gahanna, 425 Beecher Road, Gahanna, Ohio 43230
Graeter's Hilliard, 5410 Scioto Darby Road, Hilliard, Ohio 43026
Graeter's Pickerington, 1500 Cross Creeks Blvd, Pickerington, Ohio 43147
Graeter's Polaris, 8749 Sancus Blvd, Columbus, Ohio 43222
Graeter's Powell, 3762 W. Powell Road, Columbus, Ohio 43065
Graeter's Upper Arlington, 1534 W. Lane Avenue, Columbus, Ohio 43221
Graeter's Westerville, 1 N. State Street, Columbus, Ohio 43081
Graeter's Worthington, 654 High Street, Columbus, Ohio 43085
Participating Cleveland Location:
Graeter's Crocker Park, 261 Main Street, Westlake, Ohio 44145
Participating Chicago Location:
Graeter's Northbrook, 1347 Shermer Rd., Northbrook, Illinois 60062
Graeter's Winnetka, 940 Green Bay Road, Winnetka, Illinois 60093
Participating Pittsburgh Locations:
Graeter's Wexford, 10610 Perry Highway, Wexford, Pennsylvania 15090
Graeter's Castle Shannon, 437 Mt Lebanon Boulevard, Pittsburgh, Pennsylvania 15234
Participating Louisville Locations:
Graeter's Landis Lakes, 13817 English Villa Drive, Louisville, Kentucky 40245
Graeter's Springhurst, 9430 Brownsboro Road, Louisville, Kentucky 40241
Graeter's St. Matthews, 140 Breckenridge Lane, Louisville, Kentucky 40207
Participating Lexington Locations:
Graeter's Chevy Chase, 836 Euclid Avenue, Lexington, Kentucky 40502
Graeter's Hamburg, 1925 Justice Drive, Lexington, Kentucky 40509
Participating Indianapolis Locations:
Graeter's Carmel, 864 South Rangeline Road, Indianapolis, Indiana 46032
Graeter's Butler–Tarkington, 5560 North Illinois Street, Indianapolis, Indiana 46208
Graeter's Fishers, 9367 Ambleside Drive, Indianapolis, Indiana 46038