Cincinnati's Fresh Bakery
Donuts, Cookies, Cakes & More
Our passion is to provide the best-baked goods in the world, handmade every day using only the finest ingredients. We take great pride in crafting treats that bring back fond memories of times long ago, childhood treats, and family gatherings where delicious cakes and pies adorned the kitchen table. Since everything is crafted by hand we can only offer so many select items daily. If you see a specific item you'd like, you can order it ahead of time for any day of the week!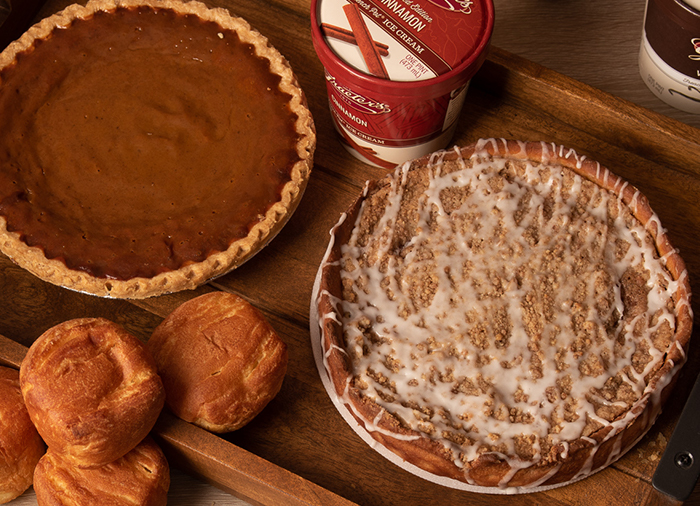 Try our Fresh Fall Bakery!
Fall has arrived and so have our fall bakery treats. Try some of our favorite fall baked goods today!
Pumpkin Rolls, Pies, Donuts & Muffins
Butter Schnecken
Maple Long Johns
Apple Danish Rolls
NEW! Double Chocolate Cake Donuts
Advanced Ordering
Being baked fresh daily, we sometimes run out of our most popular items! To avoid disappointment, we suggest ordering in advance to be sure your favorites are available. This is especially important around holidays or when making large orders. Advance orders for baked goods may be placed either by phone, or in person at any one of our stores. Please be sure to place all bakery orders by 12pm the day before it needs to be picked up.
STEP 1: Select Your Items From Our Bakery Guide
STEP 2: Contact Your Neighborhood Store To Pre-Order