150 Years of Ice Cream Experience
After 150 years of making the most irresistible ice cream you'll ever taste, the Graeter family is finally able to bring the same level of indulgence to an animal-free, lactose-free, frozen dessert. Using our signature small-batch, French Pot™ freezers, we handcraft Perfect Indulgence® in the same way we make our craft ice cream. . . right down to hand packing every pint by hand.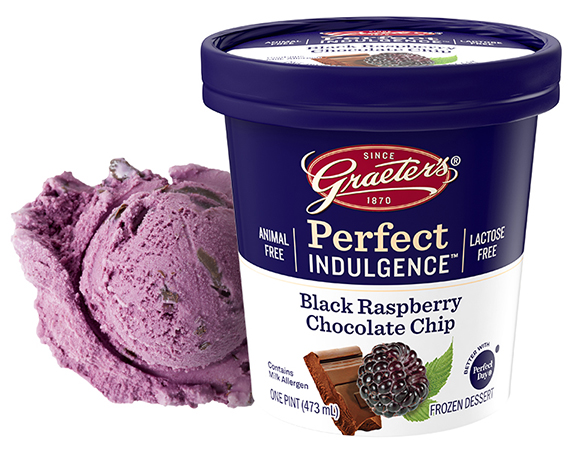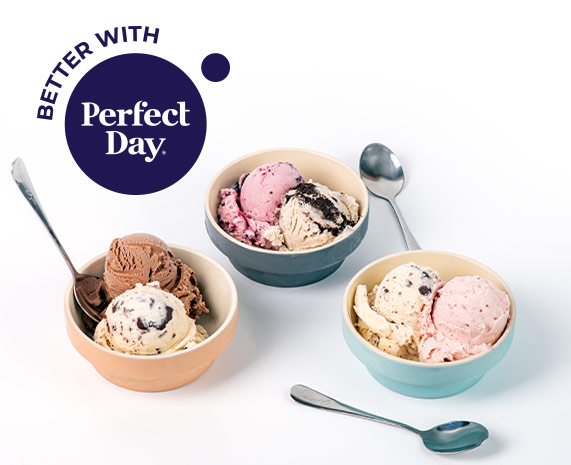 What is Animal-Free Dairy?
Graeter's has partnered with Perfect Day® to utilize their animal-free dairy proteins in Perfect Indulgence®. Rather than the traditional dairy from cows or other animals, these proteins come from a process utilizing micro-flora fermentation. It's still dairy, it's just animal-free.
While Perfect Indulgence® is lactose-free, the animal-free dairy proteins that are produced still contain certain "milk allergens" and those with sensitivity to other dairy should read the ingredient panel closely.
For more information on the Perfect Day process , please visit www.perfectdayfoods.com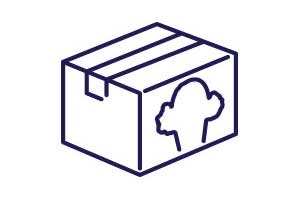 Ship a Pack Nationwide
Grab a six-pack, which includes six different flavors of perfect indulgence, and get it shipped to you or a friend's door.
Order Local Delivery
You can order pints online or on our app for local delivery in areas where we have neighborhood locations.
Frequently Asked Questions
What is Perfect Indulgence® Frozen Dessert?
Perfect Indulgence® is Graeter's animal-free and lactose-free frozen dessert that delivers the same indulgent taste experience as Graeter's regular dairy ice cream.
How can Graeter's make an animal-free product that tastes as good as its real ice cream?
We teamed up with Perfect Day to make Graeter's Perfect Indulgence® frozen dessert using the world's first real milk proteins made without animals.
What is animal-free dairy protein?
Animal-free dairy proteins are real dairy proteins—whey and casein—just made without animals so you can enjoy the real taste, texture and nutrition of dairy without compromise. Learn more
How is Perfect Indulgence® vegan-friendly if it contains milk proteins?
Perfect Indulgence contains Perfect Day's animal-free dairy protein, which is made completely without the use of animals and zero compromise on taste and nutrition. As a result, animal-free dairy is considered vegan-friendly and does not contain lactose, hormones, and antibiotics. However, because animal-free dairy is made with milk proteins that are identical to the proteins from cows, it does contain milk allergens, which are labeled on products made with Perfect Day, "Contains Milk Protein." Learn more
What makes Perfect Indulgence® different from other animal-free alternatives?
Because Perfect Day's animal-free dairy proteins are identical to those found in cow's milk, they deliver the same creamy, melty, silky taste and texture of conventional dairy that plant-based alternatives just can't match. Learn more
Who is Perfect Day?
Perfect Day invented the world's first process to make real milk proteins—whey and casein—without animals, so you can enjoy the real taste, texture, and nutrition of dairy without compromise. Perfect Day's animal-free whey protein has the same nutritional profile and culinary functionality as whey protein from cow's milk, but it's vegan; free from lactose, cholesterol, and hormones; and has a smaller environmental footprint than conventional whey protein isolate. This makes Perfect Day's ingredient ideal for providing a rich, creamy, smooth, and indulgent eating experience that enabled us to make a vegan Graeter's every bit as irresistible as our gourmet ice cream.
How is animal-free dairy made?
Perfect Day developed a type of microflora that can ferment simple plant ingredients to produce the same dairy proteins—casein and whey—found in milk. The process starts with a natural type of microflora known to produce large amounts of pure protein for food. The flora is then given the DNA "blueprint" for cow's milk and instructed it to ferment sugar into real dairy protein. This is the same safe and proven fermentation techniques similar to how many common food components like vitamins, probiotics, enzymes, and natural flavors are made. This process is much cleaner and more resource-efficient than animal farming and is Perfect Day's cornerstone to a new approach to dairy. Learn more.
What is flora?
Flora is an all-encompassing term that refers to a microorganism such as bacteria, yeast, or in this case, fungi. Perfect Day chose to use microflora to make dairy proteins because they have a long history of safely making ingredients in many foods you eat today, and because microflora are particularly good at producing animal proteins. Learn more
Does Perfect Day's protein contain GMOs?
No, Perfect Day's animal-free protein does not contain GMOs. The microflora they use produce different kinds of protein naturally. Perfect Day simply gave the flora instructions for producing the milk proteins casein and whey. They then filter out the flora, leaving only pure protein. In other words, genetic engineering is part of our process, but genetically modified organisms or any detectable genetic material is not present in the resulting protein.
Does Perfect Indulgence® contain lactose?
No! Perfect Indulgence is lactose-free. Finally, those with lactose intolerance can enjoy Graeter's without having to suffer discomforting consequences!
If I have a Dairy allergy, can I eat Perfect Indulgence®?
Since Perfect Indulgence contains real dairy proteins (casein and whey), we encourage you to take the same precautions that you would with any other food containing dairy, and to rely on the expertise of a health professional. The animal-free dairy proteins in Perfect Indulgence are genetically identical to dairy proteins found in our traditional ice cream. While Perfect Indulgence contains dairy proteins and allergens, it does not contain lactose. We encourage our guests to carefully review the ingredient and allergen information on the pint to determine if Perfect Indulgence products are right for them. Please always error on the side of caution. Learn more
Is Perfect Indulgence® Kosher?
Yes! Perfect Indulgence is certified Star-D kosher, cholov stam, by the National Council of Young Israel.
Graeter's Perfect Indulgence® – Animal-Free. Lactose-free. Indulgent. Irresistible.