50% of the sugar and 100% of the fun. Whether you're managing diabetes or shopping for someone who is, one scoop of our low-glycemic ice cream serves up a deliciously responsible indulgence.

Find our low-glycemic ice creams in Graeter's scoop shops and grocery stores, or buy online.
Find In-Store > Buy Online >
Meet the magical
MONK FRUIT

It's the secret behind our sweetness. The monk fruit packs a lot of power into a small package. The extract is nearly 300 times sweeter than sugar, so a little bit adds a lot of naturally sweet flavor. It's why our low-glycemic ice creams have the same taste and texture as our regular flavors. In fact, in head-to-head taste tests, most people couldn't tell them apart.

The monk fruit grows in remote highlands in Asia and is considered a national treasure in China, where it's been grown for centuries in small family orchards. The Chinese have long used the monk fruit as a natural sweetener and as a way to treat diabetes and obesity.


Managing diabetes is all about moderation. By budgeting sugars and carbs, you can allow yourself sweet treats. Graeter's low-glycemic ice creams meet the certifications of the Glycemic Research Institute®'s criteria for a low-glycemic food suitable for people with type 2 diabetes.* It's the sweetest part of being responsible.

Download Our Low-Glycemic Certification

*Clinical studies in subjects with Type 2 Diabetes show that Graeter's Low Glycemic Ice Cream has both a Glycemic Index of 21 (27 in non-diabetics) and a Glycemic Load of 4.5 gram equivalents (5.7 in non-diabetics).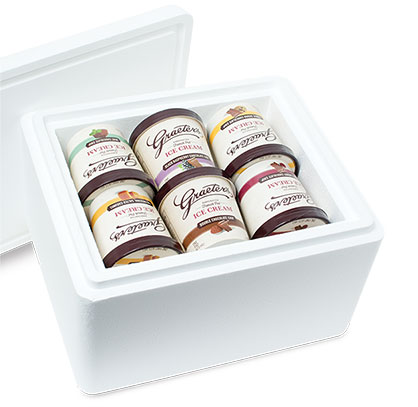 Get It Delivered
Get some for yourself, your family or your next special occasion. We'll deliver our low-glycemic ice creams straight to your home, no matter where in the U.S. you live.
Order Now >
Madagascar Bourbon
Vanilla Bean
Mint
Chocolate Chip

Butter Pecan