What a gift it is to be a part of so many families' special days: birthdays, anniveraries and so, so much more…


But when one of our biggest fans invited us to help "spoof" her dad for his birthday celebration ... to help her hedge her chances at winning their ongoing "BIG CHIP CHALLENGE" ... well, watch what happens when one special pint was packed by the jokesters in our plant.


One pint: 98% chip. The other: 98% ice cream. Happy birthday Dad! Hope you had a great day!


Voted 2017 City Beat - Best Dessert of Cincinnnati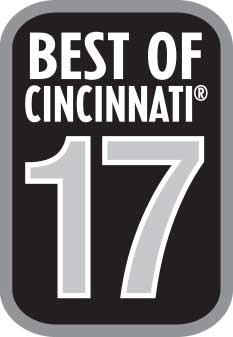 To be regarded as Cincinnati's Best in not one, but two categories? To us, that's just plain wonderful. Thank you Cincinnati City Beat Magazine for honoring us in the Best Ice Cream and Best Desserts categories. We're surrounded by some really great company, also honored in other categories, such as Jungle Jim's, Skyline and Dewey's Pizza. Congrats to everyone! Let's continue to make Cincinnati great. Learn more about the list and the winners.
We are beyond thrilled when we hear from friends and fans that Al Roker and Bobby Flay spoke about their love of Graeter's on the Today show. It appears that they know what all of you have known all along: Black Raspberry Chocolate Chip is something special. From our family to yours, thanks for spreading your love of Graeter's near and far. It's made it all the way to the Big Apple. Hmmm … new flavor idea?